ESSENTIAL SAUDI ARABIA
10-23 NOV, 2023
with Jeremy Woodhouse
(14 days/13 nights), maximum group size 12
---
Saudi Arabia is widely seen as the latest frontier of tourism. As the birthplace of Islam and a millennia-old crossroads of pilgrims and traders, the Kingdom's rich culture and diverse heritage have no equal. In September 2019, Saudi Arabia opened its doors to the world for the first time. The launch of the Kingdom's tourism visa saw visitors from around the globe flock to explore Saudi's ancient history, striking landscapes, and warm hospitality. Over the last 10 months, we have been working on getting the perfect itinerary for the photography group. We have handpicked some of these experiences to present you, the traveller and avid photographer, with the chance to capture amazing photos and enjoy the immersive activities in the kingdom.
Saudi Arabia is an absolute dream destination for photographers! From the enchanting ancient city of Mada'in Saleh to the breathtaking urban architecture of Riyadh, you'll find endless opportunities to capture stunning images. One of the major highlights of the tour is our visit to Medina, the second holiest city in the Muslim world. We'll make a stop outside the Prophet's mosque at sunset, where you can capture some truly amazing portraits. And don't forget the Camel market of Buraidah, reportedly the biggest livestock market on the peninsula - it's a must-see! Our ride through the An Nufud Desert will take you past incredible rock formations, and the Safari ride through Wadi Ad Dissah will leave you in awe. Get ready for an unforgettable adventure!
This photographic tour of Saudi Arabia will allow you to delve into the heart of a unique cultural tapestry that has remained largely unexplored by Western photographers. The tour isn't just about capturing brilliant shots; it's about experiencing the essence of Saudi Arabia firsthand and telling its story through your unique perspective. The memories and skills gained from this tour will last a lifetime, enabling you to view the world through a different lens, both literally and metaphorically. As pioneers in this venture, you will be among the first to document the mesmerizing beauty and stark contrasts of Saudi Arabia, setting a benchmark for those who dare to venture off the beaten path in the future.
You'll get the opportunity to interact with locals, understand their lifestyle, and capture the essence of Saudi Arabian culture. From exploring the bustling souks filled with vibrant colors, exotic spices, and unique artifacts, to visiting the historical Diriyah, a UNESCO World Heritage site that reveals the country's rich past. Furthermore, you'll get the chance to experience traditional Bedouin hospitality in the heart of the Empty Quarter, providing a rare glimpse into the nomadic way of life. Witness the contrast between old and new as you capture the soaring skyscrapers of Riyadh, a testament to Saudi Arabia's rapid progression. All these experiences culminate into a unique narrative of Saudi Arabia, enriching your photography journey with a cultural depth and understanding that goes beyond just beautiful imagery.
---
Day 1: 10 Nov, 2023—Arrival in Riyadh 
Welcome to Riyadh, the capital of Saudi Arabia. Once a desert trading town along the famous incense caravan route, this modern metropolis strives to strike a balance between tradition and progress. While Jeddah, our final destination, boasts a more contemporary atmosphere, Riyadh exudes a more traditional charm. Amidst the towering modern structures, the city's historical significance shines through its forts, museums, and vibrant souks that showcase its rich past. Riyadh holds the distinction of being the birthplace of the Kingdom of Saudi Arabia.
Upon arrival in Riyadh, Jeremy and the Tour Manager will provide a welcome briefing tomorrow morning, as most flights arrive in the evening. Today, there are no planned activities, allowing you to arrive at your convenience. If you prefer a complimentary transfer, please ensure that you arrive at King Khalid International Airport (RUH), which is approximately 40 minutes away by car.
If your flight arrives earlier in the day, you may consider visiting the
Faisaliah Tower
or the
Sky Bridge
for panoramic views of the city. Tomorrow, we will explore the Sky Bridge, offering a stunning vista of the Riyadh skyline as the sun sets.
Saudi Arabia is a vast country, so expect some long drives with strategic stops along the way and early starts. Throughout the itinerary, we will travel in comfort aboard a charter bus. If you have any inquiries regarding travel durations, please don't hesitate to consult your tour leader.
Day 2: 11 Nov, 2023—Riyadh 
Riyadh is a vibrant city, where ancient palaces and contemporary architecture coexist. Today, we'll experience both the old and the new. Before the 1930s, Riyadh was a small oasis town within the Second Saudi State. After Abdul Aziz Ibn Saud's conquest, it became the seat of his family and the foundation of Saudi Arabia. This morning, we'll visit the National Museum to delve into this history. We'll also explore the Masmak Fortress, a prominent remnant of old Riyadh. Afterward, we'll stroll through the nearby Souk, meeting craftsmen and admiring their work. We'll then head to the modern part of the city, taking in the breathtaking views from the Kingdom Tower skyscraper. For lunch, we'll dine at a popular local restaurant before embarking on a unique city tour with a Saudi local. Exploring on foot, we'll visit lively neighborhoods like Tabya Souk, Tahliya Street, and Suleimaniya Street. We'll witness the city's growth over the past decades and enjoy some tea and pastries at a local bakery. Next, we'll drive to Diriyah, a historical city that embraces the heritage of Saudi Arabia. Located on the banks of Wadi Hanifah, it showcases ancient streets, landmarks, and natural components. We'll explore its museums and discover its UNESCO World Heritage site, At-Turaif District. Please note that the timings for this day may change.
O/N Centro Olaya Hotel (B,L,D)
Day 3: 12 Nov, 2023—Riyadh | Ushaiqer | Buraydah 
As we bid farewell to Riyadh this morning, our path leads us northwest towards the enchanting Ushaiqer Heritage Village. This labyrinth of narrow alleyways and mud-brick houses reveals a glimpse into an ancient way of life. Centuries ago, weary pilgrims on their way to Mecca found respite in the nearby springs and palm groves. The village, still partially inhabited today, showcases remarkable examples of timeless Nadji architecture. Ongoing preservation efforts ensure that its authentic charm endures for generations to come. Continuing our expedition, we proceed towards Buraydah. Renowned as one of the country's prominent date producers, this region presents us with an opportunity to savour the finest date products during our visit to a local shop. Finally, we reach our destination, the hotel, where relaxation and rejuvenation await us.
O/N Golden Tulip or similar (B,L,D)
Day 4: 13 Nov, 2023—Buraydah | Uneizah | Buraydah 
Start your day early with an exciting drive to the dusty outskirts of Buraidah, where you will find the Kingdom's renowned Buraydah Camel Market. Immerse yourself in a bustling and vibrant atmosphere filled with the lively commotion of people, captivating sounds, and exotic aromas. Witness the daily spectacle as hundreds of camels, along with sheep and goats, are bought and sold by local Saudis. This unique experience offers a captivating glimpse into age-old traditions that have remained unchanged for centuries. Marvel at the loud and theatrical auctions, where the finest camels fetch prices reaching many thousands of dollars.
Following this remarkable encounter, continue your journey to the charming town of Uneizah, celebrated for its vibrant Women's Market. Explore the bustling stalls and indulge in the rich tapestry of local crafts, produce, and delicacies. Immerse yourself in the vibrant energy of the market, where the women of Uneyzah showcase their entrepreneurial spirit and creativity. Conclude your day by staying in the delightful town, savouring its unique ambience, and eagerly anticipating the adventures that await you in Bureidah on the following day.
O/N Golden Tulip or similar (B,L,D)
Day 5: 14 Nov, 2023—Buraydah | Ha'il
We embark on our journey to Ha'il, arriving around noon. This charming town is nestled on the fringes of the vast Jabal Aja protected area, enveloped by the fiery red granite hills of the desert range. Our afternoon will be dedicated to exploring Ha'il, including a visit to the magnificent Aarif fortress. Perched atop a hill, this 17th-century monolith is a remarkable sight that can be admired from any corner of the town.
After a satisfying lunch and a well-deserved break, we will proceed to Jubbah to discover the awe-inspiring wall paintings. Jubbah, once a flourishing oasis nestled alongside the windswept Nafud Desert, was once home to a colossal inland lake teeming with diverse wildlife and lush vegetation. On a cluster of sandstone rocks, emerging from the sandy terrain at the western edge of this oasis town, we will encounter some of the most extensive and historically significant ancient rock carvings in the Middle East. These Neolithic petroglyphs date back as early as 5500 BC and offer glimpses into everyday life during that era. The depictions primarily showcase hunting scenes, providing insight into the prevalent animal species at the nearby watering hole, ranging from camels to ibex. Jubbah's rock art serves as a crucial link for paleontologists, enabling them to reconstruct a vivid image of Neolithic human existence not only in the Middle East but also across North Africa.
O/N Holiday Villa Hotel (B,L,D)
Day 6: 15 Nov, 2023—Ha'il | Tayma | Tabuk 
Today, we embark on a captivating journey to Tabuk, while making a stop at the enchanting heritage village of Tayma. Tayma's story is steeped in legacy, power, and legend, immersing travelers in an extraordinary tale of ancient cultures and remarkable history. As we traverse the revered Incense Road, we are transported to the land of the last Babylonian King and other illustrious figures whose existence is intricately woven into the fabric of this region's rich past. Prepare to be enthralled as we explore the Land of Kings, unveiling the secrets of time through a tour of historic sites. Step foot into a first millennium BCE Iron Age temple, marvel at the grandeur of the largest well in the Arabian Peninsula, and be captivated by the grand palace that stands as a testament to the opulence of bygone eras. Immerse yourself in the ancient tales that come to life within the walls of Tayma, and savor the opportunity for indulgence and leisure as we embark on this guided day tour.
After a day filled with awe-inspiring discoveries, we will find respite at our comfortable accommodation in the heart of Tabuk. Rest assured, it may be a long day, but it will undoubtedly be brimming with unforgettable moments and cherished memories.
Day 7: 16 Nov, 2023—Tabuk | Sharma | Duba | Wadi Al Disah 
Today, we embark on an early morning exploration of Tabuk, followed by a scenic journey along the coastal cities of Sharma and Duba, leading us to the breathtaking highlight of our tour—Wadi Ad Disah. Tabuk, the capital city of the Tabuk region in northwestern Saudi Arabia, has historically served as a resting point for Jordanian and Egyptian pilgrims. Its vibrant culture is palpable in Souq Twaheen, renowned for its exquisite patterned rugs and goat-hair tent covers. Visitors are drawn to Tabuk to discover ancient archaeological sites and experience the surroundings that once witnessed the story of the prophet Moses, who resided east of the city for a decade.
As we venture into the Saudi Coast, Tabuk's charming coastal towns, including Haql and Sharma, unveil crystal-clear waters and pristine beaches. Later this evening, we will witness a captivating sunset at the farmer's ranch in Wadi. Overnight accommodations will be provided in simple yet comfortable lodgings.
O/N Blue Eye Farm (basic) (B,L,D)
Day 8: 17 Nov, 2023—Wadi Al Disah | Al Ula
Wadi Al Disah is a stunning mountainous valley located in the northwestern Tabuk province of Saudi Arabia. Its name translates to "the valley of palm trees", and once you set foot here, you'll understand why. The valley floor is adorned with lush greenery, surrounded by towering sandstone cliffs and pillars that beg to be explored. Wadi Al Disah seamlessly blends the rich geological history with the vibrant cultivation of the present, as the colors of the plants, the reddish canyon walls, and the golden and grey sands converge in this picturesque setting. It's as if you've stepped into a living cinema, with landscapes reminiscent of a digital graphic movie setting. The verdant green of the valley and the captivating rock formations are a sight to behold, leaving you speechless in this corner of Saudi Arabia. All you can do is reach for your camera, capture the scene, and let the sights speak for themselves. After our Safari tour, we return to our buses and embark on the journey to Al Ula.
O/N Sahary Al Ula Resort (B,L,D)
Day 9: 18 Nov, 2023—Al Ula
Our morning begins with a short drive to the awe-inspiring Lion Tombs of Dedan. These ancient tombs, hewn into the rockface, reveal the fascinating history of the kings of Dedan, who ruled even before the Nabatean Empire came to be. Keep an eye out for the magnificent lion sculptures guarding one of the necropolis entrances, a symbol of the esteemed owners. But wait, there's more! Brace yourself for one of the highlights of our Saudi Arabian journey as we venture into the enchanting Nabatean city of Hegra. Immerse yourself in the intricate beauty of ornately carved tombs, a testament to the craftsmanship of the Nabatean people. Hegra, once the second-largest city of the Nabatean Empire, stands in stark contrast to Petra. Experience the serenity of this deserted outpost, where the whispers of its glorious past can still be heard amidst the shifting sands.
Our day culminates at Elephant Rock, a natural wonder that captivates with its unmistakable resemblance to an elephant. And to top it all off, enjoy a delightful dinner at our desert accommodation, immersing yourself in the magic of the surroundings. Please note that timed tickets govern access to the sites in Al Ula, so the order of our visits may be subject to change. Additionally, we may need to split the group to comply with site capacity restrictions. Get ready for a day filled with wonder, history, and breathtaking sights!
O/N Sahary Al Ula Resort (B,L,D)
Day 10: 19 Nov, 2023—Al Ula | Medina
Begin the day in Al Ula, immersing yourself in its breathtaking landscapes adorned with unique and captivating rock formations. Capture the essence of this ancient town through your lens as you explore its historic corners. As the afternoon unfolds, embark on a scenic drive towards Medina, where the vast expanse of the desert stretches out before you. Marvel at the majestic Sarawat Mountains, standing proudly on your left, adding a touch of grandeur to your journey. Along the way, make a stop at an old Hejaz Railway Station, a relic that stands as a testament to the Ottoman Empire's ambitious vision. Though fenced off, you might stumble upon a hidden opening that allows you to get closer, giving you a glimpse into the past. The Hejaz Railway, once an impressive feat connecting Constantinople to the sacred grounds of Mecca, played a pivotal role in the Ottoman Empire's aspirations. By the early 1900s, the railway spanned from Damascus to Medina, a testament to its strategic importance. Sadly, its glory days were short-lived, as it fell victim to the ravages of World War One and the Arab Rising, almost bringing the railway to ruins.
Day 11: 20 Nov, 2023—Medina
After a delightful breakfast, our first stop is Archer's Hill, a significant historical battleground in Islamic history. As the second holiest city in the Islamic world, Madina is home to the Prophet's Mosque, which houses the revered grave of Prophet Mohammed. While the inner sanctum is reserved for Muslims, we'll make the most of our visit by exploring the accessible areas. Our itinerary also includes a visit to a date producer, where we'll be warmly greeted with Arabic coffee and dates. We'll have the opportunity to witness the date collection process and explore the owner's eclectic museum, showcasing a remarkable collection of Arabic rugs, clothing, vintage radios, and jewelry. Please note that the museum's opening hours may vary, but we'll do our best to explore it.
In the afternoon, we'll spend time near the magnificent gates of Masjid An Nabawiyya, the second-largest mosque in the world and a place of great reverence for Muslims. As evening falls, we'll have the privilege of sharing a meal with a local Saudi family. This extraordinary experience will allow us to engage with the local community, exchange stories, and deepen our understanding of the Islamic faith. The delectable feast will feature a tantalizing tagine, vegetarian options, a traditional rice dish, refreshing salads, delightful desserts, and, of course, aromatic coffee and dates.
Day 12: 21 Nov, 2023—Medina | Jeddah
Today, we set off on a mesmerizing train ride to Jeddah, the coastal merchant and historical capital of Arabia. This vibrant city serves as the gateway to Mecca and connects all the main roads in the country. Whether you're heading down the Red Sea, exploring the majestic mountains and deserts up north, or immersing yourself in the fragrant souks and bazaars of the interior towns, Jeddah has it all. We kick off the tour at Al Balad, a UNESCO World Heritage-listed site, where history comes alive. Immerse yourself in the ancient winding alleys, adorned with charming wood and coral-made Ottoman houses. Among them, the Nasif House stands out, a true gem built in the 1850s by the renowned Nasif family. Today, this exquisite mansion has been transformed into a cultural site, welcoming visitors from all walks of life. Get ready to be enchanted by the rich heritage and allure of Jeddah.
Day 13: 22 Nov, 2023—Jeddah
Begin the day by immersing yourself in the vibrant city, exploring its rich cultural heritage and modern marvels. Take your time to wander through the bustling streets, marvel at the captivating architecture, and soak in the energetic atmosphere. As the morning unfolds, make your way to the state-of-the-art Jeddah Corniche. This waterfront promenade is not only a popular gathering spot for locals but also an open-air museum, showcasing an impressive collection of modern sculptures that will leave you in awe. Take a leisurely stroll along the promenade, admiring the captivating artwork and enjoying the panoramic views of the sparkling sea.
Next, venture to the renowned Al Tayebat Museum, a treasure trove of history and culture. Immerse yourself in the fascinating exhibits that showcase the country's rich heritage, offering a glimpse into the past. From ancient artifacts to traditional art, this museum will transport you to a bygone era. Afterward, make your way to the Al Rahma Floating Mosque, also known as the White Mosque. This architectural gem is a sight to behold, floating gracefully on the shimmering waters. Step inside and experience a moment of tranquility as you admire the intricate design and peaceful ambiance. To further indulge your artistic senses, take a detour to one or two art galleries, where you can feast your eyes on captivating masterpieces created by local talents. Immerse yourself in the vibrant art scene and appreciate the diverse expressions of creativity.
As noon approaches, treat yourself to a delectable lunch at an authentic restaurant, savoring the flavors of the local cuisine. From aromatic spices to mouthwatering delicacies, let your taste buds embark on a culinary adventure. Afterward, take some time to rest and gather your belongings, preparing for the evening's festivities.
As the sun sets, join us for a memorable celebration, where we will come together to commemorate the end of our extraordinary photography tour. Reflect on the incredible moments captured, share stories, and toast to the memories made. As the day draws to a close, bid farewell to the city of Jeddah, cherishing the memories created during this remarkable journey.
Day 14: 23 Nov, 2023—Departure Day - the final chapter of our journey
As we bid farewell to the places we've explored and the memories we've made, we carry with us the experiences that have enriched our souls. With gratitude in our hearts, we embark on the next adventure, ready to embrace new horizons and create new stories. (B)
Farewell, until we meet again.
---
Traveling as a Woman in Saudi Arabia
Traveling as a woman in Saudi Arabia has become significantly more accessible in recent years due to progressive changes in the country's regulations and societal norms. While traditionally, women were required to have a male guardian accompany them, this rule has been relaxed, allowing women to travel more freely on their own. However, it's still important to respect the local culture by dressing modestly and adhering to other customs. Public spaces are often segregated by gender, and understanding these local norms can contribute to a more comfortable and respectful experience.
Historically, restaurants in Saudi Arabia were segregated between men and single women, and families. Most restaurants had two sections: one labeled "Singles," which was used by men, and the other labeled "Families," which was intended for women, children, and family groups. However, in recent years, the Saudi government has relaxed these strict societal norms as part of broader liberalization efforts. Today, it is increasingly common to see gender-integrated restaurants in urban areas, although some establishments still maintain separate sections for individuals and families.
---
Alcohol Consumption in Saudi Arabia
Alcohol consumption in Saudi Arabia is strictly prohibited by law, and violators of the law can face harsh punishments. Possession or consumption of alcoholic beverages could result in public flogging, fines, prison sentences, and deportation. Alcohol trade and importation are also illegal in Saudi Arabia. 
Although alcohol is banned in Saudi Arabia, it is worth noting that there is a thriving black market for it. Alcohol can be found in certain private homes and establishments, as well as on the internet. In some cases, travelers have been able to find alcohol in bars or restaurants located in hotels where foreign nationals stay. 
However, it is important to remember that possession and consumption of alcohol are illegal and punishable by law. Tourists should exercise caution and refrain from engaging in any activities that could lead to imprisonment or deportation. 
Additionally, tourists should be aware that the sale of alcohol at any alcoholic beverages store is not allowed. This includes restaurants, bars, clubs, and gas stations. Furthermore, it is also illegal to purchase alcohol online or through other means outside Saudi Arabia. 
---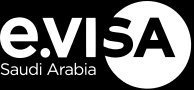 Saudi E-Visa
Saudi Arabia is opening its doors to the world through its new tourist visa. Through the fast and easy-to-use online portal, international visitors from 49 eligible countries can apply for an eVisa and discover the warm hospitality of Saudi people the rich heritage, vibrant culture, and diverse and breathtaking landscapes; from the mountains of Abha to the beaches of the Red Sea to the shifting sands of the Empty Quarter.
The eVisa will be a one-year, multiple entry visa, allowing tourists to spend up to 90 days in the country. It covers tourism-related activities and Umrah (excluding Hajj season) and excludes other activities such as studying.
https://visa.visitsaudi.com
Arriving in Riyadh by air is an experience that encapsulates the city's blend of traditional heritage and modern innovation. As your plane descends, the first sight that greets you is the vast expanse of the arid desert, speckled with the sprawling cityscape of Riyadh. The iconic Kingdom Centre and the Burj Rafal piercing the clear sky are prominent landmarks that stand as symbols of the city's rapid advancement. King Khalid International Airport, with its modern facilities coupled with elements of traditional design, offers a welcoming first taste of Riyadh's hospitality. From the airport, the efficient transportation system ensures your smooth transit to the city center, introducing you to the rhythm of life in Saudi Arabia's bustling capital.
Leaving Jeddah by air provides an equally mesmerizing experience, encapsulating the city's spirited vibrancy and coastal charm. As your plane ascends from King Abdulaziz International Airport, you're granted a panoramic view of Jeddah's brilliant cityscape, where modern skyscrapers meet historical districts. The Red Sea's azure expanse, studded with ships of all sizes, fades into the horizon. The city's landmarks, including the Jeddah Corniche and the King Fahd Fountain - the tallest of its kind in the world, are visible from the air, creating a stunning tableau that encapsulates the city's essence. From your window, you bid farewell to this captivating city, carrying with you memories of its warmth, diversity, and enduring allure.
Israeli Passport Stamps
If you are worried about having an Israeli stamp in your passport, please read the following article about the new policies instituted by Saudi Arabia since 2019.
---
Language & Currency in Saudi Arabia
The official language of Saudi Arabia is Arabic, which is used in all official communications and most daily interactions. The country is home to diverse communities, resulting in a rich tapestry of languages including Urdu, English, and Tagalog being spoken among different groups. However, English is widely understood and spoken, especially in the business sector and by younger generations due to its incorporation in the educational system. 
In terms of currency, the Saudi Riyal (SAR) is the official monetary unit. Coins are available in denominations of 5, 10, 25, 50, 100 halala and banknotes are issued in denominations of 5, 10, 50, 100, and 500 Riyals. The Riyal is pegged to the US dollar at a rate of 3.75 Riyals to 1 US dollar, which provides a stable economic environment.
---
Accommodation in Saudi Arabia
Luxury hotels in Saudi Arabia are renowned for their opulent design, extraordinary amenities, and unparalleled hospitality. Drawing inspiration from the region's rich heritage and modern elegance, these properties often feature stunning architecture and lavish interiors. Many of these hotels are equipped with state-of-the-art facilities such as world-class spas, gourmet restaurants, and rooftop pools. The emphasis on service is equally remarkable, with personalized attention and warm hospitality as the norm. Some luxury hotels even offer unique experiences such as desert excursions or immersion in local culture, providing visitors a memorable stay that goes beyond the typical hotel experience.
---
Weather in Saudi Arabia
Saudi Arabia's weather is generally warm and dry, with temperatures ranging from 25 to 35 degrees Celsius (77-95 Fahrenheit). In November and December, temperatures may drop slightly in some areas of the country. The north western region near the Red Sea can experience moderate rainfall during these months. Winter nights are usually quite cold in most parts of Saudi Arabia. Daytime temperatures in Riyadh usually stay above 19 degrees Celsius (66 Fahrenheit) while temperatures near the Red Sea can go as low as 13 degrees Celsius (55 Fahrenheit). Visitors should bring warm clothing for nighttime and colder weather, especially to mountainous areas. 
While rain is rare throughout most of Saudi Arabia, some regions may experience heavy rains during this time of year that can last up to several days. The southwestern part of the country, particularly in Jizan and Taif, are most likely to experience rainfall during this time. Visitors should be aware of the possibility of rain when travelling. 
In general, Saudi Arabia experiences dry weather with low humidity throughout November and December. This is a great time to visit for those looking to explore the country's outdoors, without the intense heat of summer. 
The peak season for tourism in Saudi Arabia is during winter months, particularly from December through February. This is when temperatures are at their most comfortable and the skies are usually clear. Visitors can make the most out of sightseeing experiences during these months. Be sure to bring plenty of sunscreen and a hat as sun exposure can be intense throughout the country. 
---
---
---
Tour Price Includes
13 nights accommodation in a double room at the hotel mentioned above or Similar
Train ride from Medina to Jeddah
Meals as shown on the itinerary

Local guide
Ground transportation as described in the itinerary
Group transfers on arrival and departure
All accommodations based on twin occupancy
Bottled water
Personalized meet & assist upon arrival at the airport
Round trip transfers from the airport to the hotel and vice versa by an air conditioned vehicle
Tours as per the itinerary mentioned below with an English speaking guide
Accommodation in the above mentioned hotels category according to the periods mentioned
All meals
Local VAT Included
Tour Price Excludes
International airfare
Passport and visa fees
Medical and trip insurance & evacuation costs
Airport taxes; excess baggage charges
Tips to drivers or guides
Items of a personal nature, including laundry and telephone calls
Other items not specifically mentioned as included. 
---
Paying by check
If you would like to pay your deposit and/or balance with a check, please make the check payable to: Pixelchrome, Inc and mail it to:
Nicole Woodhouse
Pixelchrome, Inc
605 Rouen Drive
McKinney TX 75072
Paying by Wire Transfer
If you would like to pay by Wire Transfer please contact nicole@pixelchrome.com for bank account details.
---
Quick Facts
Hotels are at least 4* and above—in Al Ula, we will stay for 4 nights in a glamping resort
Women can go with no scarves in most cities—except in Medina, the second holiest city for Muslims—recently opened for non-Muslims
Women are encouraged to go to the mosques. No problem with them entering with a simple scarf
We eat together everywhere—Saudi Arabia has abolished that segregation rule
From his three prior three trips our tour manager didn't have any issues for women on the tour at all.
---
Camera Equipment
We recommended a wide-angle lens like a 16-35mm to capture the panorama of the expansive deserts, and a telephoto lens to zoom (100-400mm) in on distant objects of interest, such as the detailed architecture of the ancient Diriyah area or the unique species in the Empty Quarter.
A 24-105mm is ideal as a walk around lens in the cities, markets, etc
A fast super wide lens such as a 14mm f/1.8 will be great for nighttime photography
A tripod is also a must-have for stability during long exposure shots at night, particularly when capturing the stunning night sky.
It is also good to protect your equipment with a good quality camera bag that is dust and heat resistant due to the harsh desert conditions.
Bring you own laptop computer and storage media
Light bag for easy hiking with camera bodies and accessories
Cleaning kit for cameras and lenses
Rain/dust covers for cameras and lenses
Charger for batteries
Spare batteries
Spare Memory cards
Memory card reader
USB key to exchange images
---
Packing List
1. Clothing
Light, breathable fabrics for the day, such as cotton and linen to combat the moderate daytime temperatures.
A jacket or sweater for cooler evenings, as temperatures can drop significantly after sunset.
Modest clothing to respect local customs, including long-sleeved shirts and pants for both men and women.
2. Footwear
Comfortable walking shoes suitable for exploring historical sites and urban areas.
Sandals for more relaxed outings and keeping cool in warmer temperatures.
3. Accessories
Sunglasses, a wide-brimmed hat, and sunscreen to protect yourself from the strong desert sun.
A shawl or scarf for women to cover their heads when entering religious sites or more conservative areas.
4. Toiletries
Basic toiletries, including personal hygiene items and any prescription medications you may need.
Hand sanitizer for maintaining cleanliness during your travels.
5. Electronics
A power adapter compatible with the Saudi Arabian socket type, as they use the Type G electrical outlet (same as the UK).
A valid passport with at least six months' validity from the date of entry.
A tourist visa, if required (check the latest entry requirements before traveling).
7. Language and Cultural Considerations
A pocket-sized English-Arabic phrasebook to facilitate communication with locals.
Respectful behavior and attire to adhere to the conservative Islamic culture of the country.

Snacks for in-between meals, especially during long journeys.
A reusable water bottle to stay hydrated in the desert climate.

Basic first aid supplies, including adhesive bandages, pain relievers, and any personal medications.
Saudi Riyals (SAR) for daily expenses and shopping.
Remember that November through February in Saudi Arabia can be pleasantly mild during the day and cooler at night. It's important to pack in a way that respects the local culture and climate while ensuring your comfort and safety throughout your journey. As you traverse this dynamic nation, you'll uncover the tales of ancient civilizations, witness the duality of tradition and modernity, and experience the warmth of Saudi Arabian hospitality.
---